SAIBA MAIS SOBRE A WEBFORCE INVESTIMENTOS
Construir empresas com valor patrimonial diferenciado é uma obsessão dos dois grupos que se uniram para formar a WebForce Investimentos. Nos últimos 20 anos, FINVEST e WebForce Networks fundaram, operaram e venderam empresas que juntas geraram mais de R$ 500M em saídas estratégicas.
Pela FINVEST, uma coleção de diamantes do mercado de serviços financeiros e crédito: UBF Seguros, Rio Bravo, Unik e RB Capital.
Pela WF Networks, marcos da Internet e do mercado imobiliário: STI, hpG e Maber.
Esses 2 times vitoriosos associados a um grupo de profissionais que também são expoentes em suas áreas de atuação, formam o que promete ser uma das mais interessantes e promissoras estruturas de investimentos, mentoria e gestão em inovação do Brasil.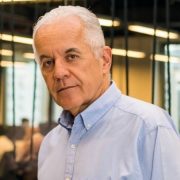 Luís Claudio serves as Chairman of Captalys, having been its founder and CEO. In the last 15 years, Luis Claudio also founded and built other financial services companies such as RB Capital, Rio Bravo Investimentos and UBF Seguros. Prior to that, for 8 years, he was a senior partner and a member of the Executive Committee of Banco Pactual, where he held positions such as head of corporate origination, head of distribution and head of the structured finance. Before joining Banco Pactual, for 9 years, he was a Managing Director and partner of Banco BBM Investimentos as well as CEO of its insurance affiliate. Luís Cláudio was a Board Member of BOVESPA for two terms and member of the Advisory Board of Securitas Capital, the private equity arm of Swiss Re. Luís Cláudio holds a degree in Civil Engineering from PUC-Rio and master's degree in Systems and Transportation Engineering from the Massachusetts Institute of Technology.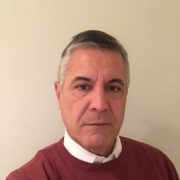 Bringing to FINVEST both investment and operations experience, his executive career includes positions as Managing Director of Camargo Correa's holding company, a large Brazilian conglomerate and CFO of Lojas Americanas and Bunge Alimentos. He was Chairman of the Board of Alpargatas S/A and Camargo Correa Investimentos Imobiliários – both listed at BOVESPA and of Grupo Tavex – listed at Bolsa de Madrid. His private equity experience was at Baring Private Equity Partners as partner of the Latin America Private Equity Fund. Márcio served on the board of ABVCAP – the Brazilian Venture Capital Association for one term. Márcio holds a degree in Production Engineering from Universidade Federal do Rio de Janeiro and an MBA from Columbia University.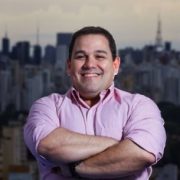 Alexandre previously served as controller of Captalys, a portfolio company. Alexandre also worked in various capacities as an analyst at both Rio Bravo Investimentos and RB Capital, working primarily with origination and structuring of residential and commercial real estate investments. Alexandre holds a B.A. in International Business from Eckerd College and an MBA in Finance from Insper.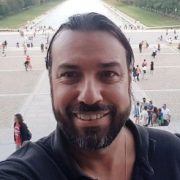 Is a born entrepreneur who taught programming at the company, Datasul at the age of 13. In 1990, at 16 years old, he was a consultant for Multisoluções, a company that represented, Apple in Brazil. When he turned 19, he founded STI where he developed extensive experience in IT and business administration. In 2001, he founded WebForce Networks together with Caio Mário and Mauro Bertaglia. Like his partners, Maurício is a generalist, but focuses the finance and legal aspects of the business. Mauricio is a near professional-level tennis player and loves technology.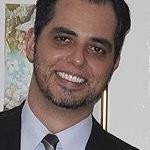 Founded STI in 1993 along with Maurício, which became PSINet.s largest acquisition in Latin America. After the sale, Mauro became director for PSINet.s wholesale segment in Latin America and was responsible for introducing Starmedia and iG to the market. Also a founder of WebForce Networks, Mauro was CEO of Maber for 5 years and is responsible for the company.s success story until its sale to Lopes in 2010. Today, he is 123i.s CEO and continues to be a fan of information technology and its application in people.s everyday lives.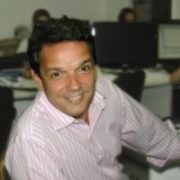 CMPA is a member of the Board and Special Advisor on technology affairs of FINVEST. A distinguished Brazilian
company builder and serial entrepreneur, Caio founded WebForce Networks, in 2000, after having been General
Manager of PSINet in LATAM where he acquired 12 ISPs (Internet Service Providers) for the DC based American
company in the region. WebForce's first investment was a company called hpG that, in 2 years, became the second
largest Brazilian Internet audience and was sold at the end of 2002, in one of the largest Internet transactions of its
time in Brazil. From 2003 on, WebForce diversified and invested in Real Estate, Internet and animation, building
companies that are recognized as landmarks in their sectors. Its real estate company, Maber, was sold in 2010 in
another important transaction. In 2015, Caio moved from urban real estate into farmlands acquiring 52.000 hectares
of farmlands from Bunge. CMPA has an MBA from Duke University, a pos-grad degree from Harvard University and a
BSc in communication from University Paulista.



Atualmente está desligado das atividades relacionadas à empresa para assumir o cargo público de Diretor-presidente do Serpro, conforme previsão legal.